Well-said, Mr. Steinbeck, very well-said! I have loved San Francisco ever since the first time I laid eyes on it last fall. And every time I go back, I fall in love even more. If I could get away with living there, I would in a heartbeat. But alas, I think I'll have to settle with frequent visits. It's such an interesting city and I totally wouldn't mind being handcuffed to it with the key thrown away!
So I promised in my last post that I would share some of the photos from the visit to San Fran with my dad and Jacques. When we arrived in San Francisco and attempted to get some shots of the Golden Gate Bridge from above, it was incredibly foggy and we could barely see the bridge through it all. But the longer we stayed put, the less foggy it became, though the bridge was still difficult to see.

[ Of course, my dad was more interested in the rock formations; here he is giving Jacques a geology lesson! ]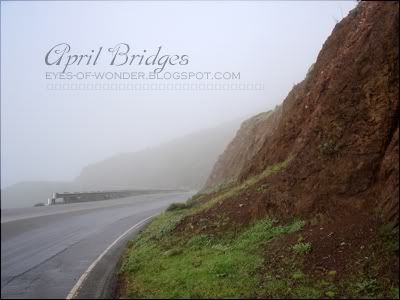 [ Though I have to admit, they were very interesting. ]
From that little area, we went back down to drive over the Golden Gate Bridge:
... and into San Francisco. We parked in the Presidio and walked down to Crissy Field to get some beautiful shots of the bridge.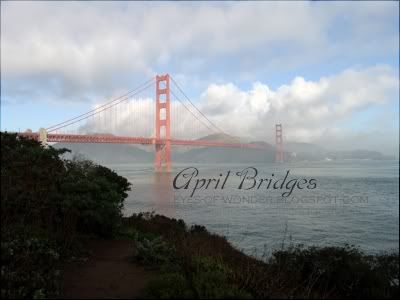 [ ... and the San Francisco skyline ]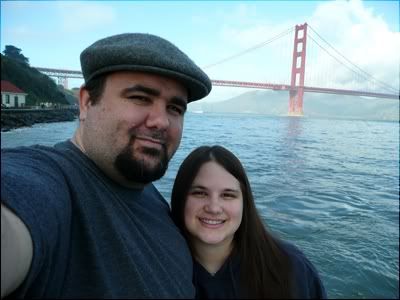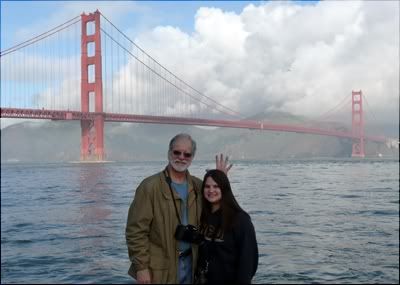 [ Dad explains this as giving me an Indian headdress... ]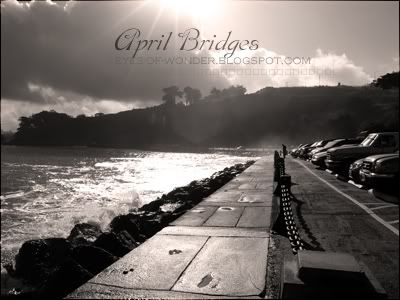 [ While walking to Fort Point, I looked back and got this shot ]
From there, we went on through the heart of San Francisco to the Sutro District to view the Sutro Baths ruins and Ocean Beach, then on to Fisherman's Wharf:

[ Catching rays of the sun through the trees across from the Sutro Baths ruins ]

[ What's left of the Sutro Baths ]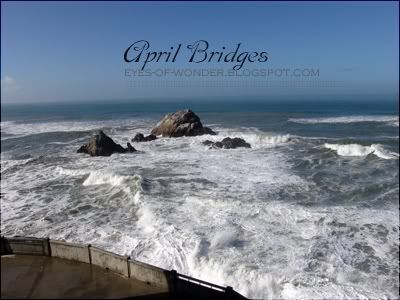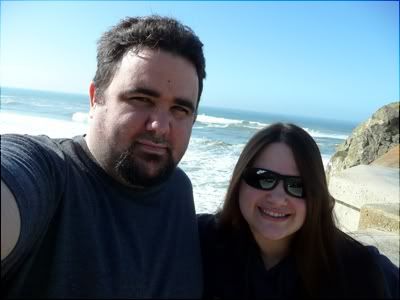 [ a CLEAR Alcatraz ]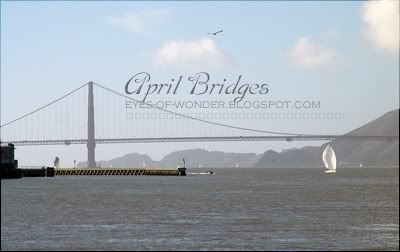 [ Finally got my view of Lombard Street! ]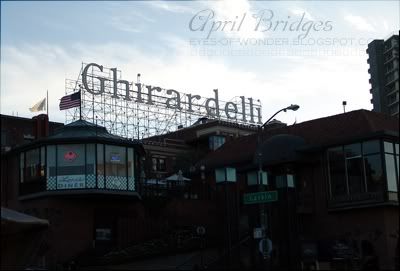 We ended the day with some awesome hot chocolate from Ghirardelli.