Okay, so now I'm up to February of this year. I'm really trying to get this photoblog up-to-date before I leave for Cancun in less than two weeks so I can be ready to post those photos after I get back. At least I'm only 4 months behind now.
So, like I said, this batch of photos are from February. Jacques and I took a spontaneous road trip up to Bear Valley to play in the snow! I remember exactly how it happened... it was around 10:30pm and we were in Best Buy, just browsing around the store, although I can't remember what exactly we were looking at. It started with an idea to drive to Reno, Nevada that night and go casino-hopping. He wanted to take his mom there as well, so he calls her from the store, but she doesn't feel like going anywhere that night. So with that idea being shot down before it could even take off, as we're leaving the store he mentions something about this small ski-resort type place about 2 hours away, called Bear Valley. But he doesn't act like he wants to go. And I remember being more than a little disappointed during the 20 minute ride home. Later, I'm on the computer minding my own business when he surprises me by asking if I was going to get ready to go to Bear Valley anytime soon.
So I jump up, pack a quick change of clothes and some winterwear, ready to go about 10 minutes later. And it was the best weekend I've had since moving here! The views were incredibly beautiful, more than pictures can even express. Photographically speaking, snow is one of my most favorite things, along with palm trees of course!
First, here's a [bad] picture of me that Jacques snapped with his phone in a little diner in Sonora where we ate breakfast before heading to Bear Valley:
Then we stopped at this little lake area on the way:
Next, there was an area called Vista Point where we stopped for some beautiful views of the snow: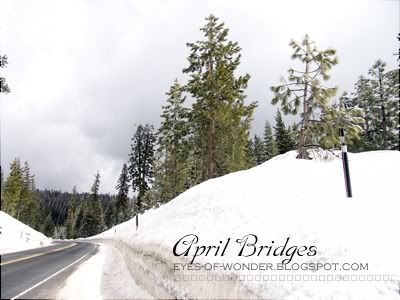 Finally, we reach Bear Valley. We rented a snowmobile for an hour to explore the village. It was sooooo much fun! The following were taken while riding on the snowmobile with Jacques as the driver.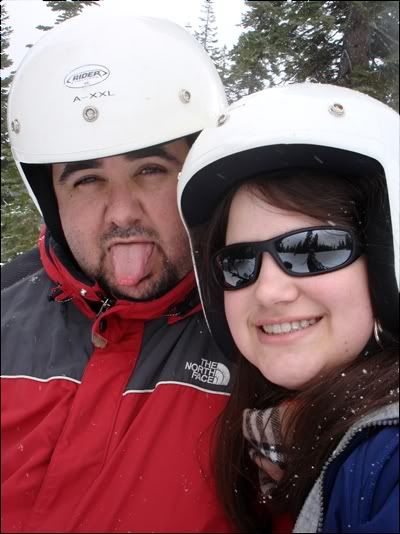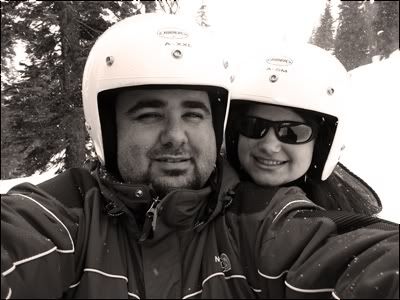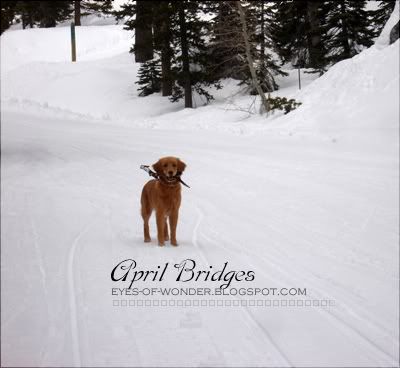 And we end the day with these photos taken on the way home: