I wasn't able to make it back to Oklahoma during Christmas this year to celebrate with my mom and brother, so the plan was to have our Christmas 2009 celebration on the second weekend of January 2010.
Starting with my sweet 15-year-old "pup," Brandy. She is doing fairly well for a dog of her age, despite a few problems with her back legs, which we think is probably due to arthritis.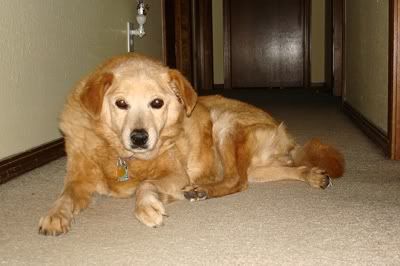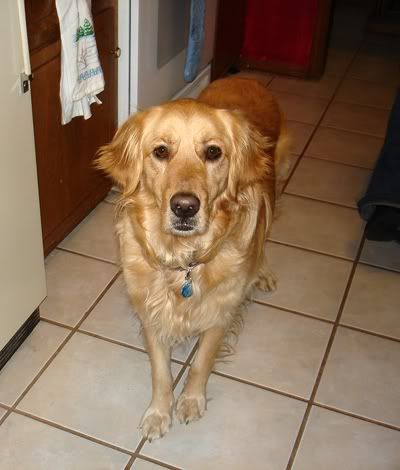 And here's Mattie, my brother's golden retriever, posing in the kitchen.


The two of them hanging around the kitchen hoping for some food to drop.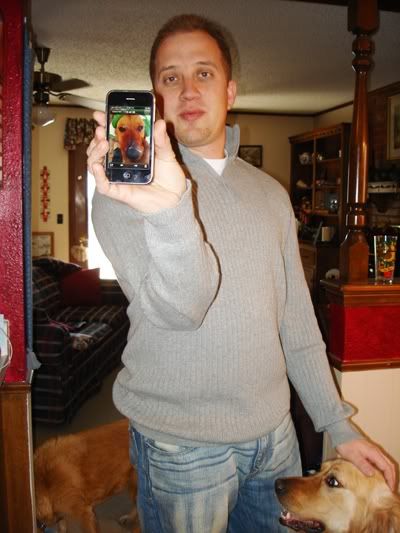 Aron showing me a photo he took of Mattie on his phone, of him drying her off after she had romped around in the snow!


She's one happy pup.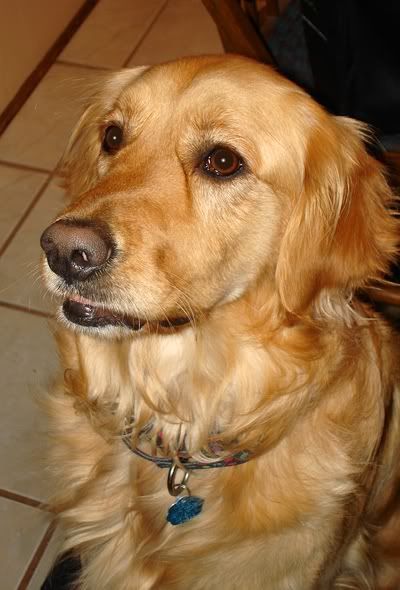 She's also very focused and great at posing...


Mattie in the backyard, running back to come inside. You can see the leftover snow from the blizzard that hit about a week and a half beforehand.


Aron and Mattie horsing around before opening presents.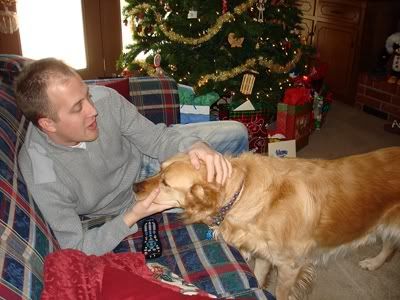 Now Aron's getting distracted by the football game on tv..


Opening stockings. And Aron making a silly face.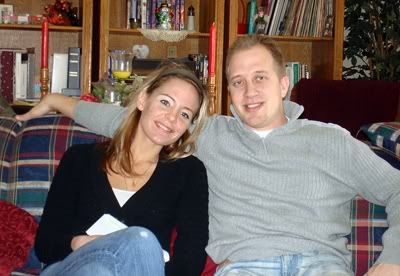 Jenn and Aron posing. This is one of the photos that I'm using in their wedding video that I'm putting together for them.


Jenn opening her present from my mom while Aron looks on.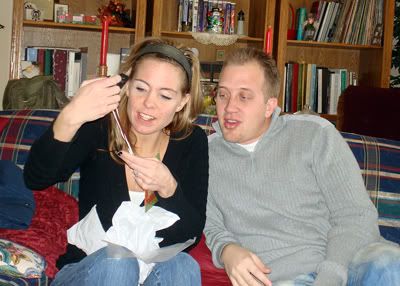 She got an OU necklace...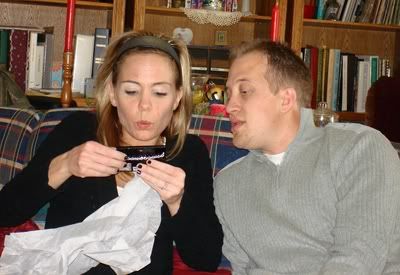 ...and a bracelet. I think she likes it. :]


Showing them off.. another shot that will go in the video.


Mom showing the pearl necklace that I had gotten her.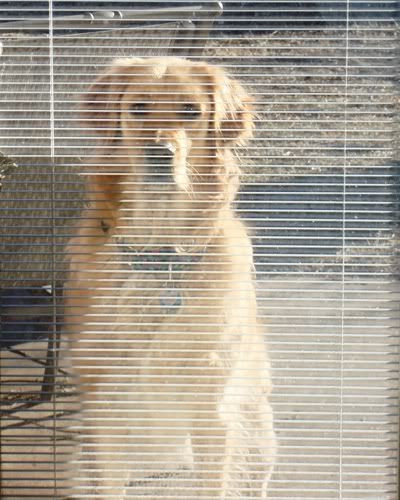 Mattie wants to come inside and join the merriment...


Jenn and Aron checking out my gift to them.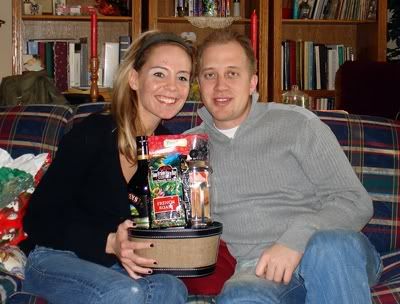 And now posing with it ~ San Francisco Bay Coffee, Bailey's Irish Cream, a coffee press and a pastry mix.


And I also got my mom some Ghirardelli ground chocolate!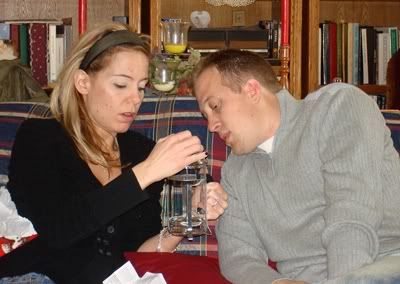 Jenn and Aron checking out the coffee press.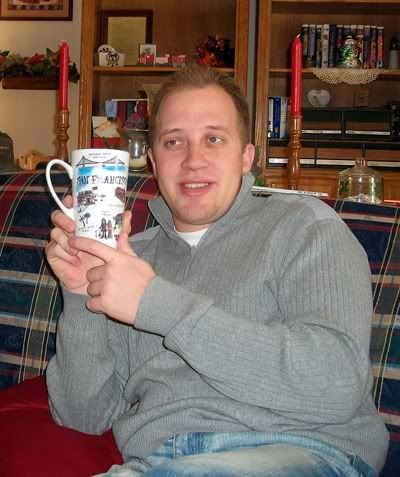 Aron showing the San Francisco coffee mug I got him and Jenn to go along with their present.


Aron showing off the shirt Mom had gotten him.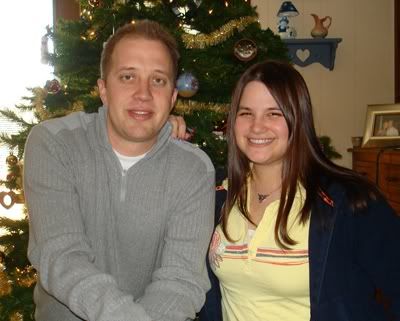 Aron and me.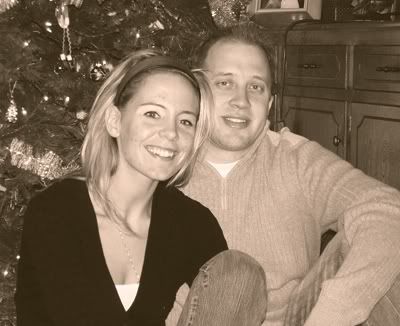 Cute picture of Aron and Jenn. Again, it's going in the video too!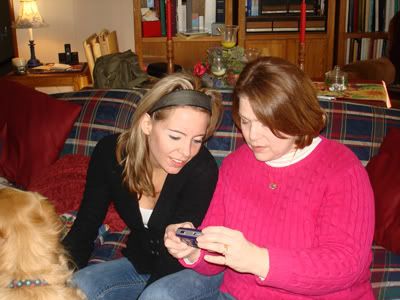 Mom showing Jenn the pictures she had taken on her new digital camera that Aron and Jenn had gotten her for Christmas.


Jenn, Aron and me.


Very cute picture of Aron, Jenn and Mattie!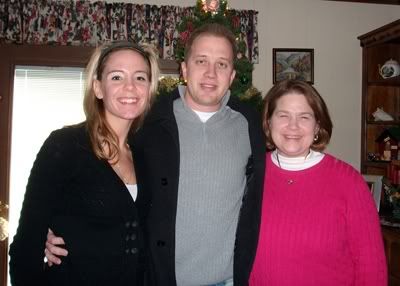 Jenn, Aron and Mom.


Brandy sleeping the day away...