Back in August 2009, Jacques and I got in the car and started driving south on the Pacific Coast Highway (PCH). Our final destination was Monterey, with a visit to Santa Cruz on the way. We stopped throughout the drive to see some truly breathtaking views of the ocean...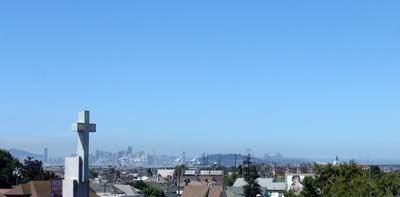 View of San Francisco (in the background) from the highway.


To this day, this sign still hasn't been fixed...


About to drive over the Bay Bridge!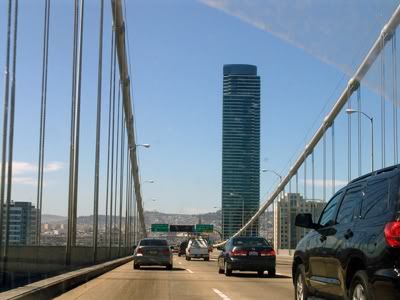 Coming into San Francisco.. taken through my dirty windshield...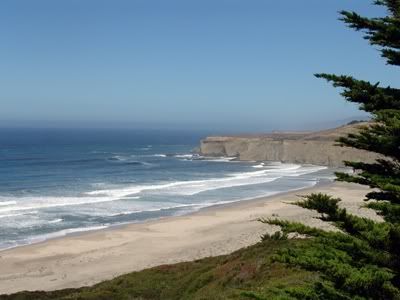 Just one of the many awesome views of the ocean from the PCH!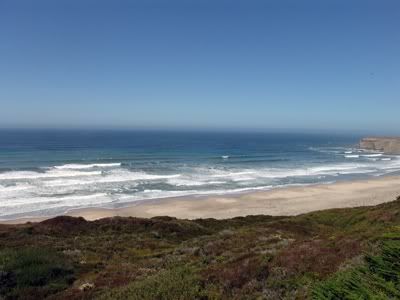 Another angle of the Pacific.


One of my absolute favorite views.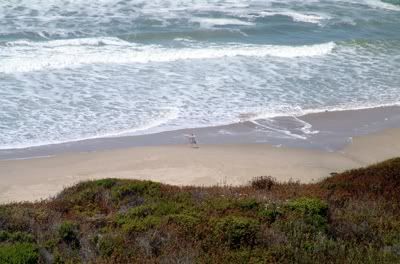 Testing out the capabilities of the zoom feature on my camera...


I'm speechless!


Totally in awe of such beauty.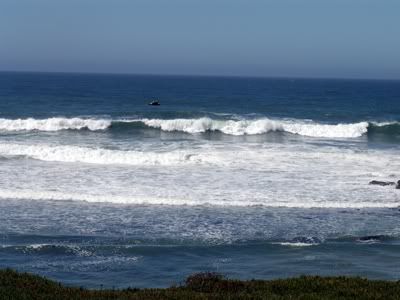 Big wave rolling in.


And crashing into some rocks.


At first I thought this was a lighthouse, but it's actually a hostel for the many bikers and travelers along the PCH.


Getting closer to Santa Cruz... and I really should wash that windshield.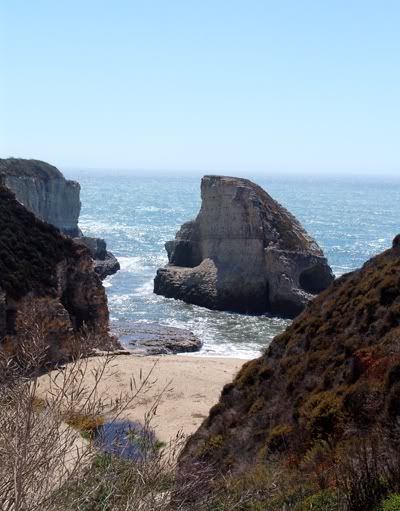 This was much prettier in person.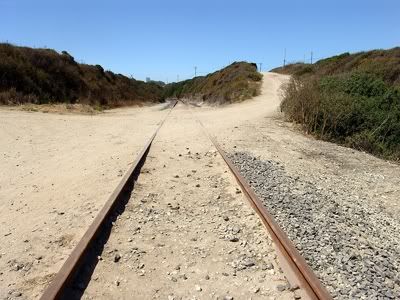 Railroad tracks close to the shore.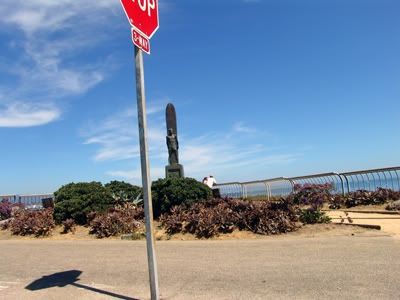 Santa Cruz! (Stop sign got in my way)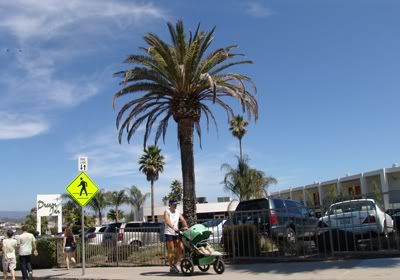 Random view, taken for that perfect palm!


"Under the boardwalk... down by the sea..." (Santa Cruz Beach Boardwalk)


This was like the 5th attempt at getting a clear shot of this sign...


The beach was full!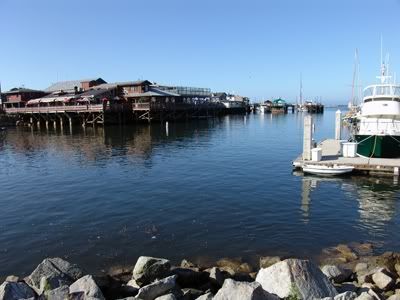 Walking along the harbor.


Still walking!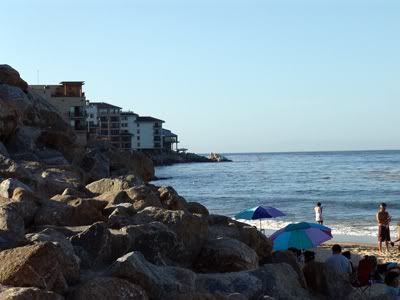 A portion of San Carlos Beach.


Kelp fountain close to Cannery Row. That building behind is Monterey Bay Inn.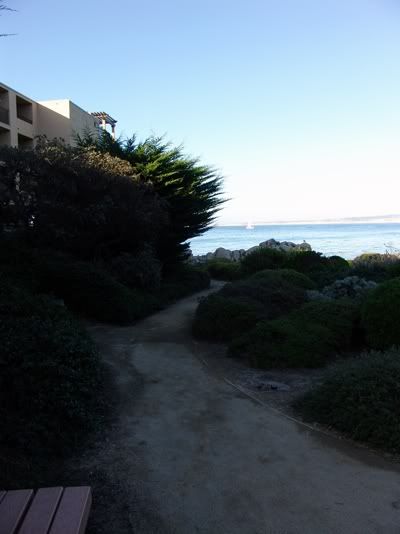 Little walkway by the hotel.


Jacques snuck a picture of me while I was walking.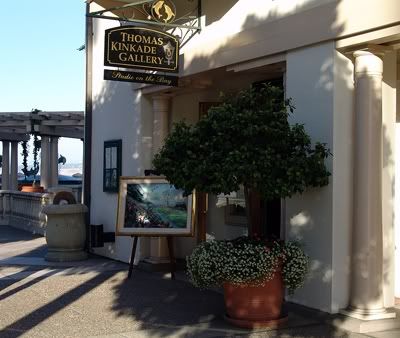 Thomas Kinkade Gallery that reminded me of my mom (She loves his art).


View of Cannery Row.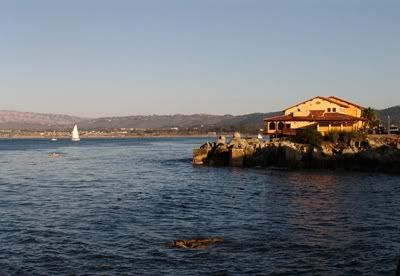 I think that is a restaurant.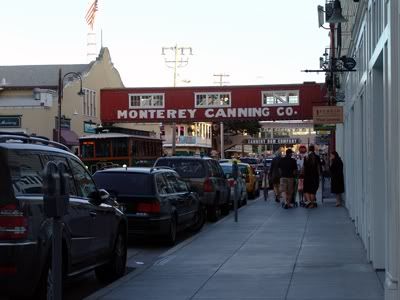 Cannery Row again!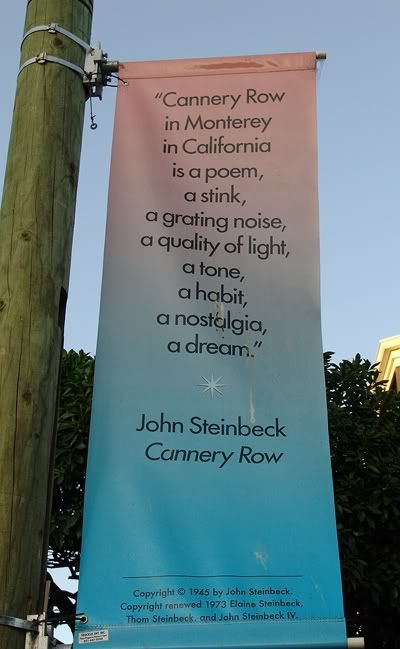 I liked the quote.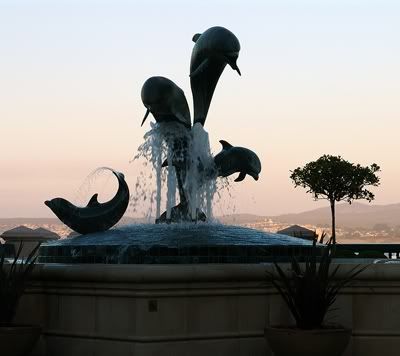 Silhouetted dolphin fountain found while on the walk back to the car. I actually like it more in this picture than in person!


Pretty mural on what I think is Cannery Enterprise.


Sunset over San Carlos Beach.


This is Guinness, one of the irish setters I temporarily live with. He's focusing through the fence on another dog at the moment, and I even managed to capture that sliver of slobber hanging out of his mouth too...