Mom and I @ Bubba Gump's.
So my mom's second visit here to beautiful Cali has come and gone. It was really nice having her here for the week and being able to spend every single minute together this time. We came across a few unexpected adventures, although not quite like last year's (which is a good thing, considering that it was a car breakdown...) and we had a great time. Even though we had to interrupt her trip for a day of house-hunting, but that's another story. The whole trip reminded me of when Jacques and I would go on our weekend photography/tourist-y road trips back before I started working on the weekends. It was nice to be reminded of that, I'd really missed those times of exploration and capturing some beautiful scenery. Hopefully, within the next 2 or 3 weeks, we will be able to get back to some version of that. I'm keeping my fingers crossed about this house we're hoping to get as well. We need all the prayers/hope/faith that we can get! I've come to realize that I have a love/hate relationship with the whole process...
Anyway, I'll get right to the photos:
We stopped here at Seaside Beach on the way to Monterey.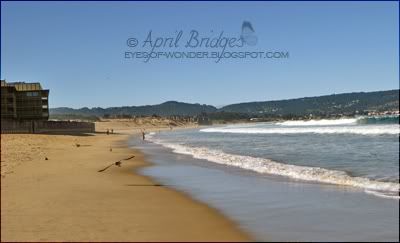 Another view of Seaside Beach... it was so pretty everywhere you turned!
More of the beach life.
Seagulls that we scared off on the way back to the car.
This is in Carmel; Mom wanted to stop here and look at the shops and stuff. People want to move here simply for the location and being able to say they live in "Carmel."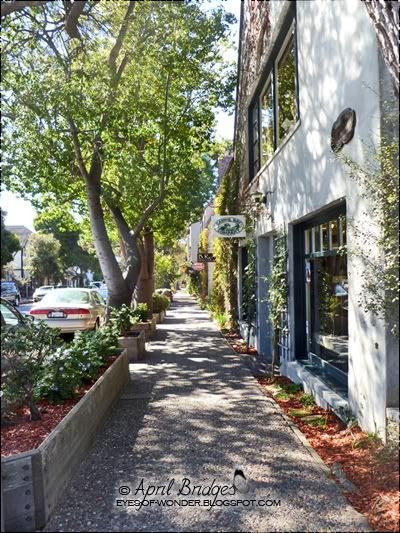 More of the pathways in Carmel's shopping area.
The beach in Carmel... one of the prettiest beaches so far, with the softest sand also!
More of Carmel's beach area.
Closeup of a wave rolling in.
We stopped at Bubba Gump's Shrimp in Monterey's Cannery Row for lunch. I hate seafood, so I had their cheeseburger, Mom was the only one who actually got shrimp.
Jacques bet me that I couldn't stop from smiling when I knew a camera was pointed at me, so this is my attempt at proving him wrong... (haha, I think I failed miserably though)
The entrance of the Monterey Bay Aquarium. The outside was being worked on, so I couldn't get a photo of that.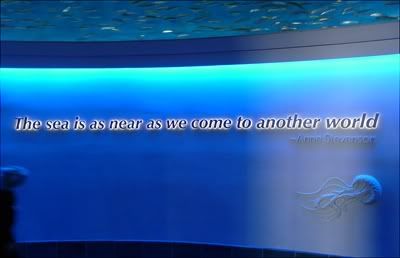 Best view I could get of this quote... it took forever to wait for a clear shot because it was SO crowded.
Again, this shot took forever to capture because of the enormous crowd... I realized I was slightly claustrophobic.
Some type of sea dragon... again hard to capture because it just looks like a plant.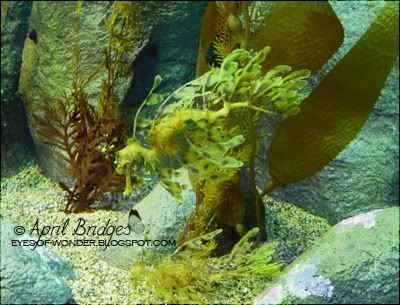 Backside of the sea dragon.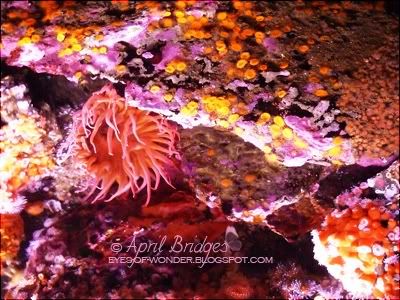 This and the next photo I took simply for the vibrant colors. I love how they turned out! I'd like to point out that there was no enhancement of the colors here either.
More vibrant, vivid colors!! So pretty.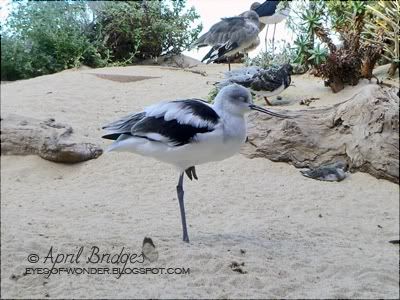 I don't remember what this was, but it was making an odd noise...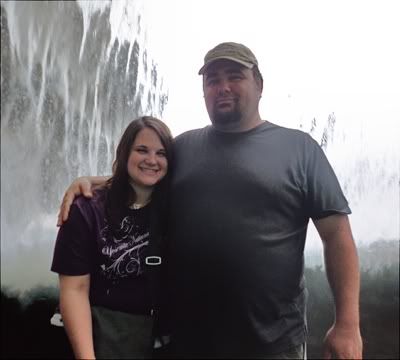 Jacques and I under a wave.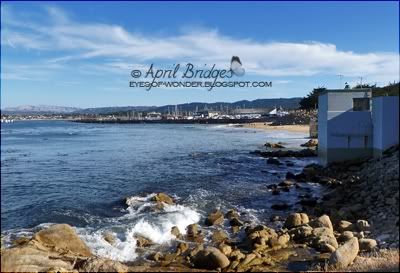 Now we're back out past Cannery Row in Monterey, looking at a view of San Carlos Beach in the distance.
Capturing the beach life :) I edited it to make it look almost like a painting.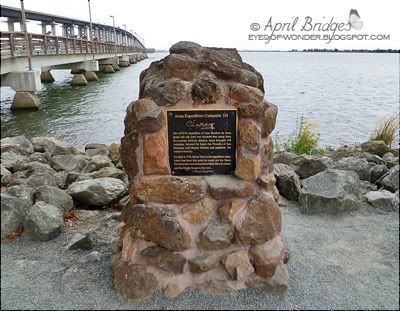 Here we are on another day at the Oakley/Antioch Regional Shoreline Park. It's basically a big area where people come to do lots of fishing, as you can see from that huge pier in the background.
A view underneath the pier.
Mom was being sneaky here... I had no idea she was taking this.
A boat in the distance beyond the pier.
Just me with the pier.
A pelican making itself at home on the railing. Someone told us that he'd stolen a fisherman's catch earlier that day... which apparently happens very frequently.
I love how this turned out. This was taken while we were laying down in the big grassy field area of the park, though it was rather cold that day so we didn't stay there long.
We also went to Yosemite National Park at the beginning of my mom's trip, but I've been told that I'm not allowed to post those photos until Jacques and I go there and he can see the incredible beauty in person also, so that will have to wait. =P
Hopefully, the next time I post here will also include photos of our amazing new house! I cannot wait to be there instead of here.
Until next time. :]