So I've found that I have fallen in love with whitewater rafting. I keep reliving the experience and wishing it could have lasted longer! It was much more fun than I could have ever imagined. I think my cousin-in-law described it best, as
insanely fun
. Though there was also that sense of danger, mixed with an incredible thrill and excitement. It reminded me of how I feel about rollercoasters or scary movies -- scared but still wanting to experience it. I've never done such an "extreme" sport before, where there's an actual threat of death or at least being severely injured. I know it sounds like an exaggeration, but you wouldn't think so if you'd been through the intense rapids that we faced on that trip!
And after receiving the postcard from our guide the other day, we are DEFINITELY going for a second trip before the season's over. We have to. I don't even care if we have to sacrifice every little bit of fun to save up the money, WE'RE GOING. :) I really never thought I'd love it so much. I found myself reluctant to even let go of the paddle once it was all over, I just didn't want it to end!
On with the photos - starting off with some views of the ride up to the meeting place in Lotus, CA.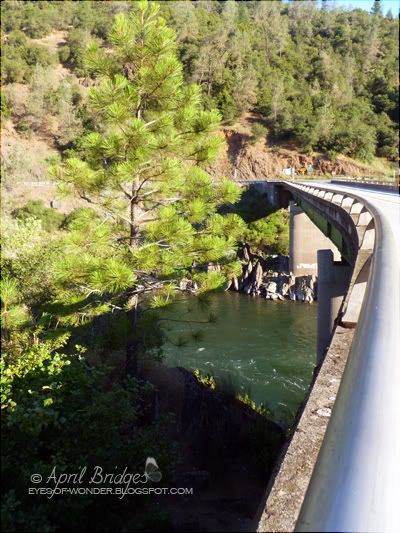 And now some action shots of our boat while rafting! Obviously, I can't take credit for these photos as I am in them...

Jacques is on the very left, my dad on the right, me right behind him and John (our awesome guide) behind me. He was further in the back of the boat, but you can't really tell here because of the rapids.

My closeup, while waiting to enter a dangerous rapid ahead, probably Satan's Cesspool.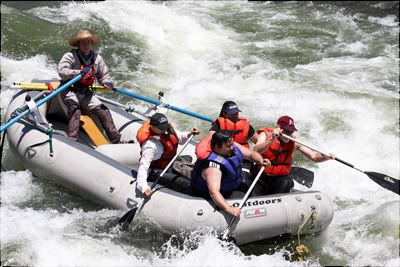 All of us. I think John was just at the end of saying "FORWARD / Paddle hard!"

Just about to hit a big wave of ice-cold water!! I like how I'm the only one still holding on to the T-grip of my paddle...
And now here's some photos of around the campsite where we stayed in between the first and second days of rafting:

Catching the morning sun through the door of our tent. This was beautiful to just lay down and view. We were up long before this view though.

Peaceful river. We didn't see a whole lot of that later that day...

Jacques and I, ready to start the second day of rafting!!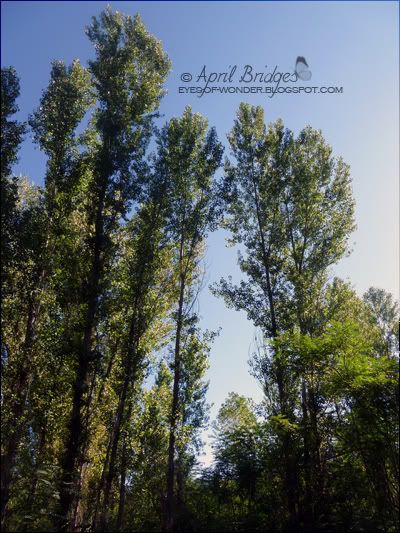 Pretty view of the trees in Camp Lotus.
It was wonderful being able to camp again, even if it was only for one night! Need to do that more often. I'd forgotten how peaceful it is to just be in the presence of nature, without modern technology...