Moving on to October of 2009, this time we were headed out to John Muir's house, the founder of our National Parks. Remember a previous post with a visit to Muir Woods? Yeah, that place was named after him. He lived in Martinez, California.


Perfect palm tree outside of the house. I happened to catch an interesting view of the sky at the same time.


Here we see John Muir's house peeking out from the path.


Looking back from right in front of the house, we see that perfect palm tree again.


And here's the house, built in 1883 by Muir's father-in-law, Dr. John Strentzel.


Front entry into the house.


One of the many fireplaces in the house. I think I heard them say that there were 7 of them at some point.


Dining room, with another fireplace in the background.


Upstairs hallway. There's something kinda creepy about this picture...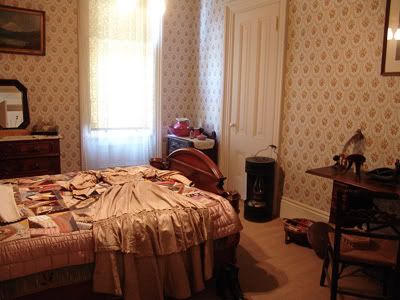 One of the bedrooms upstairs.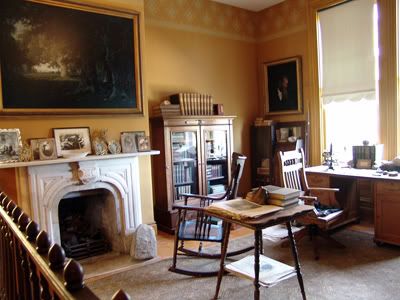 John Muir's study, or "scribble den" as he called it.


Perfect palm tree yet again. I just couldn't get enough of it!


Some of the surrounding grounds owned by the Muir family. That little building is the carriage house.


Walkway through the surrounding area that they owned.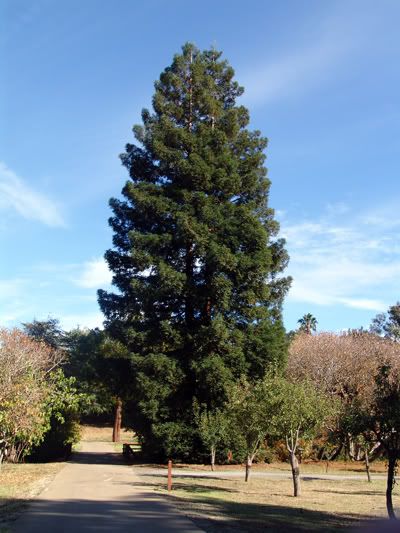 Huge tree that John had brought over from another area he visited (I can't remember where exactly).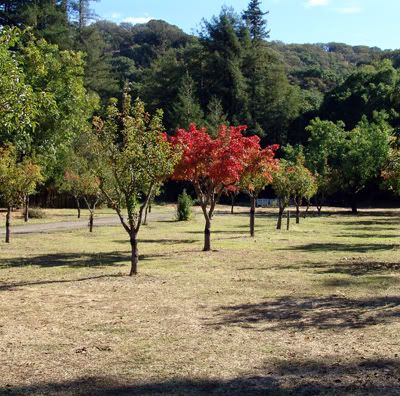 Rebel red?!