My older brother's wedding was absolutely beautiful. He always wanted to get married on the beach, and he got his wish last month. I'll start off with photos that I took of the gorgeous scenery in Cancun where we stayed ~ Dreams Resort. I had never before been to Mexico and I wasn't prepared for how incredibly humid it was there. Made me actually miss the California weather!

Overlook of our incredible view from the hotel room! (We were on the 16th floor)

More of our view, closer.

Part of the main beach area.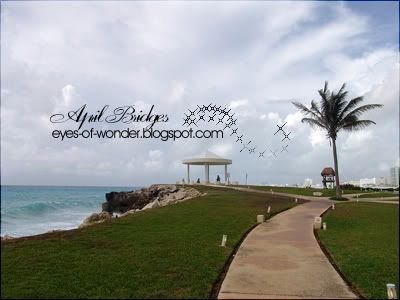 Wedding gazebo. Although that was not where they had the ceremony.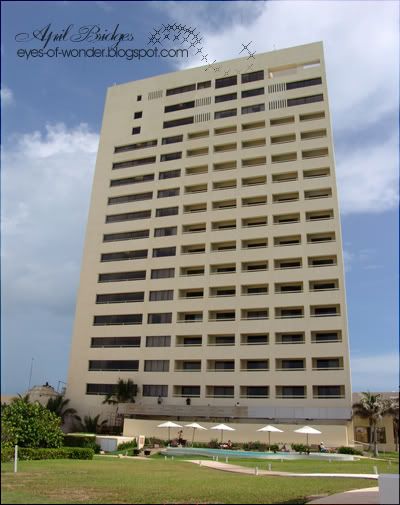 Our building. Find the second floor from the top and that was ours!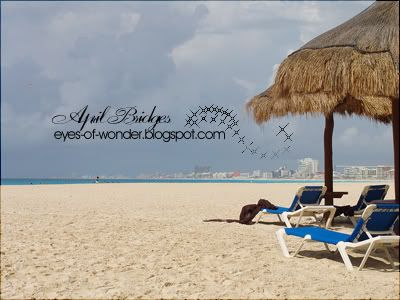 Of course I couldn't resist the flowers!

Wedding gazebo set up for the windy afternoon wedding.

Mexican Hard Rock Cafe! We ate lunch here before the wedding that night.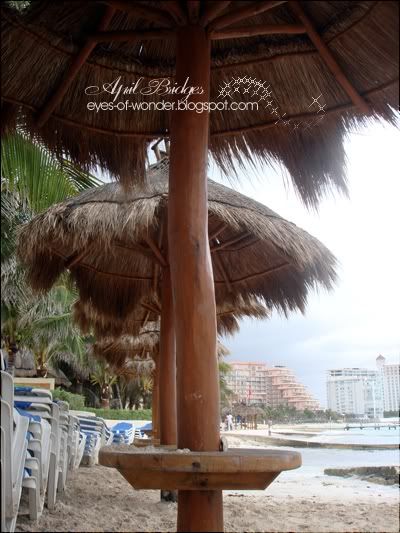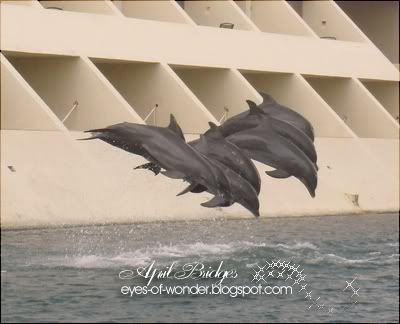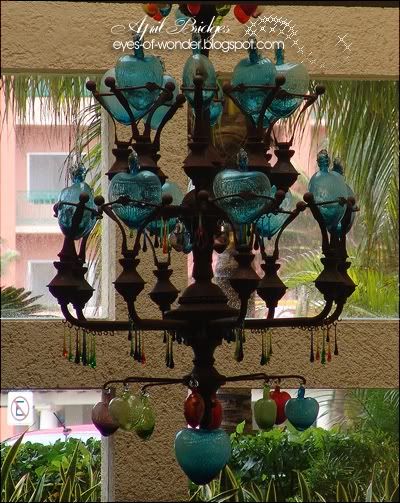 Beautiful chandelier in the lobby.
So now there's a feel for the scenery. Now for photos of the actual wedding. I wasn't able to get any during the ceremony, so credit for those go to my mom and dad.

The setup.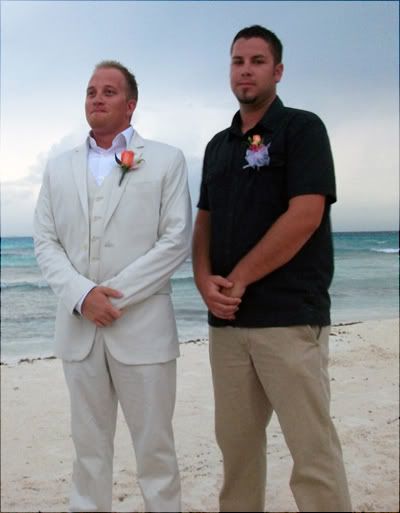 Aron and his best man Michael.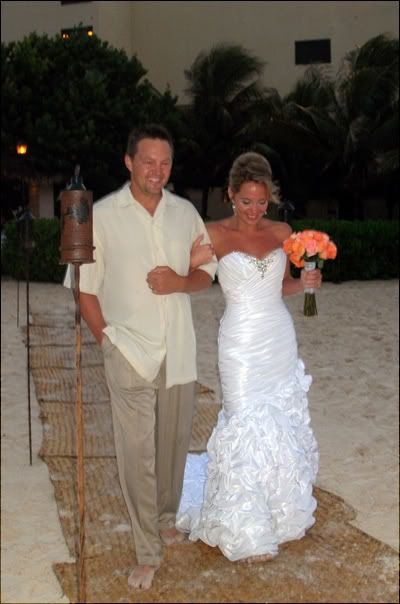 Here comes the beautiful bride! On the arm of her Uncle Phil.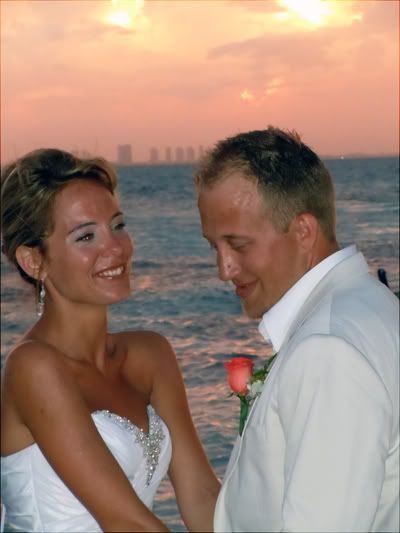 Awww. They look so happy!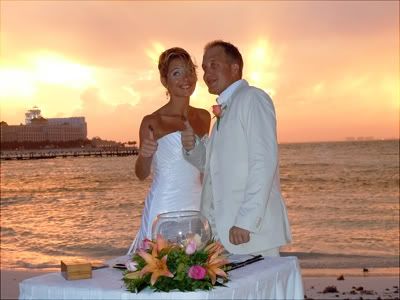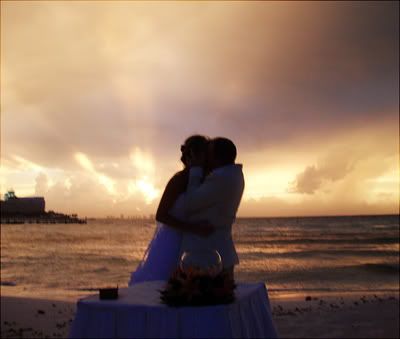 It's a little fuzzy but I like how it's almost a silhouette too.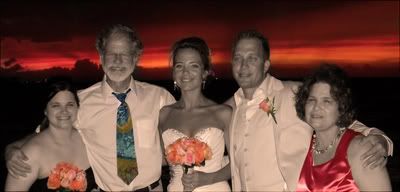 Family photo.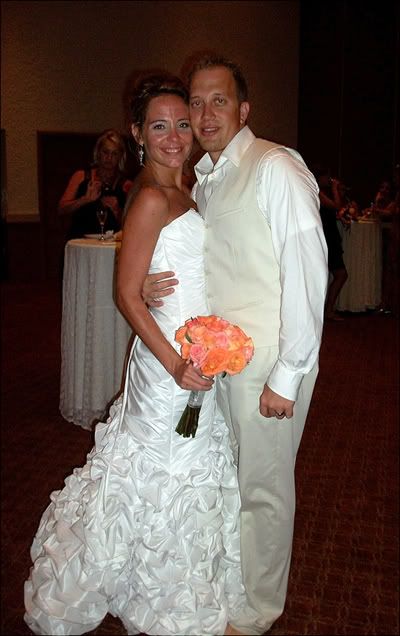 Mr. & Mrs. Bridges... finally!

A kiss before cutting the cake.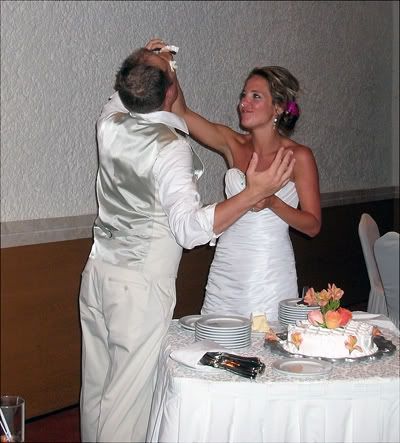 Hehe cute!

Me, Aron and Mom after alot of dancing and drinking (for me and my brother, that is).
It was such a fun vacation and a beautiful wedding! I'm glad my brother is happy and I know they will continue to make each other happy for the rest of their lives!